Hi
The Version of the jasper reports integration and the included Jasper libraries is : Version 2.4.0
Version of JasperStudio is : 6.12.0
Oracle APEX version : 20.1.0.00.13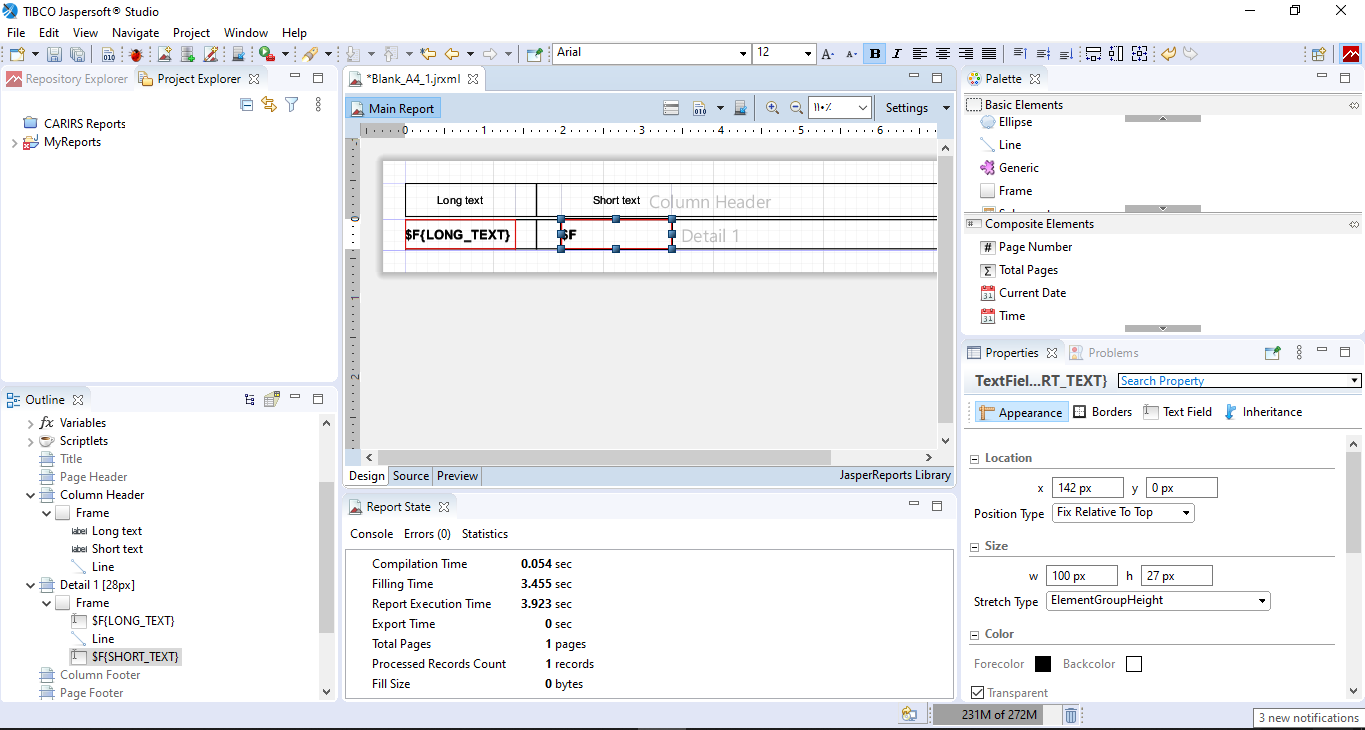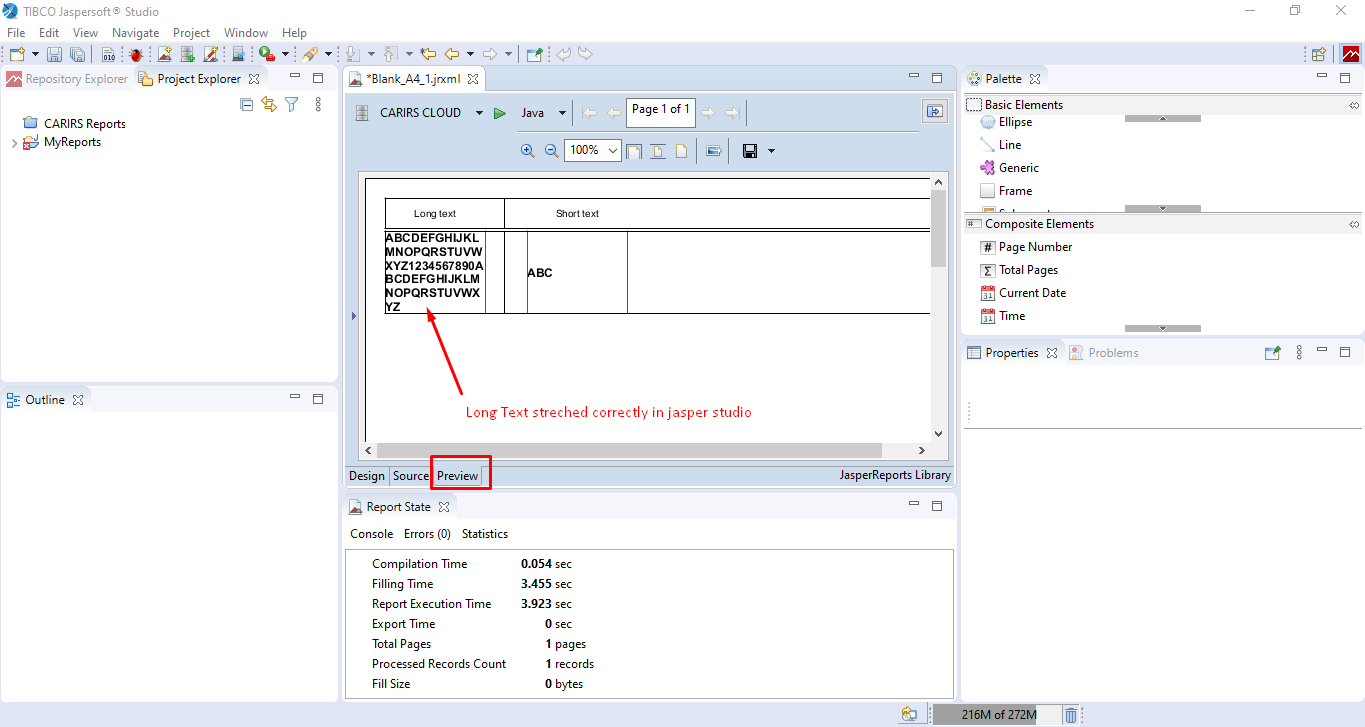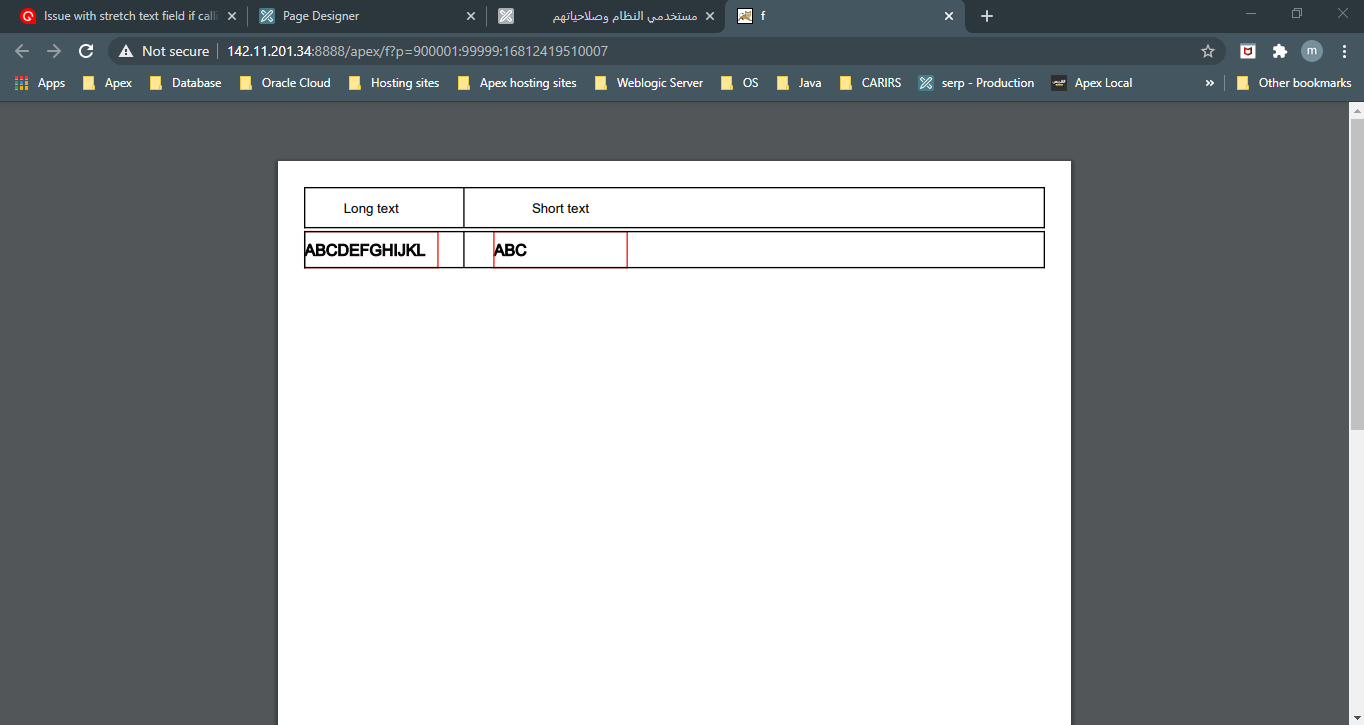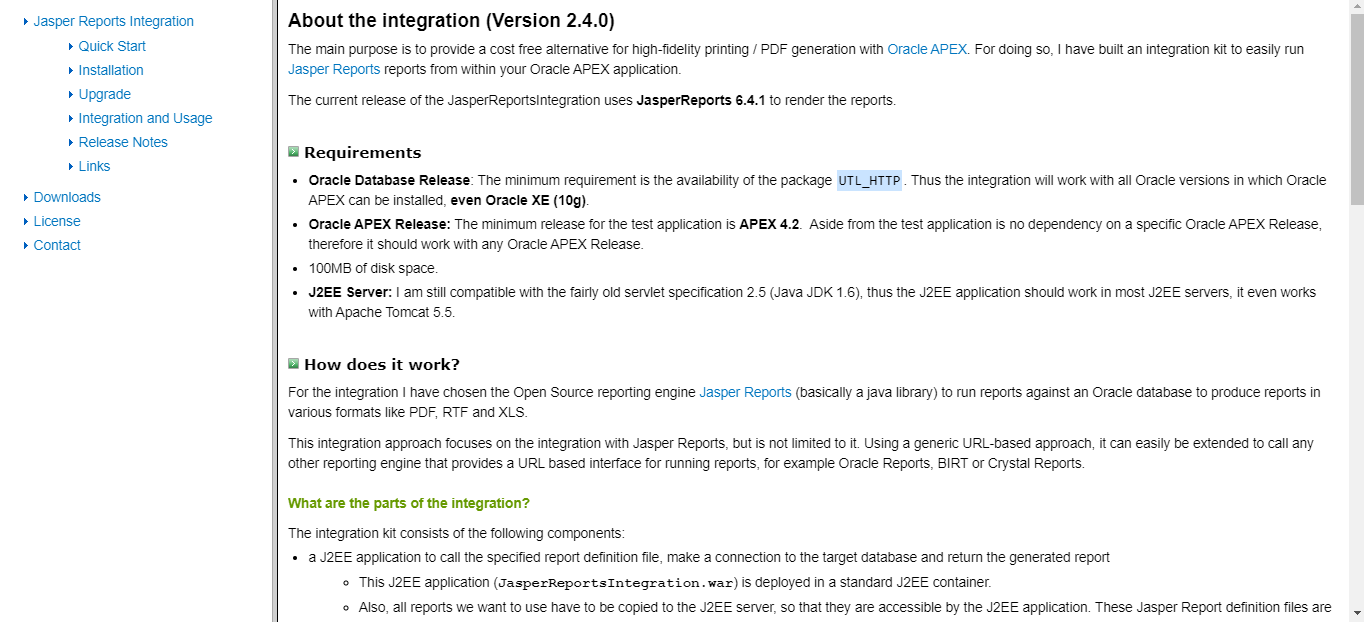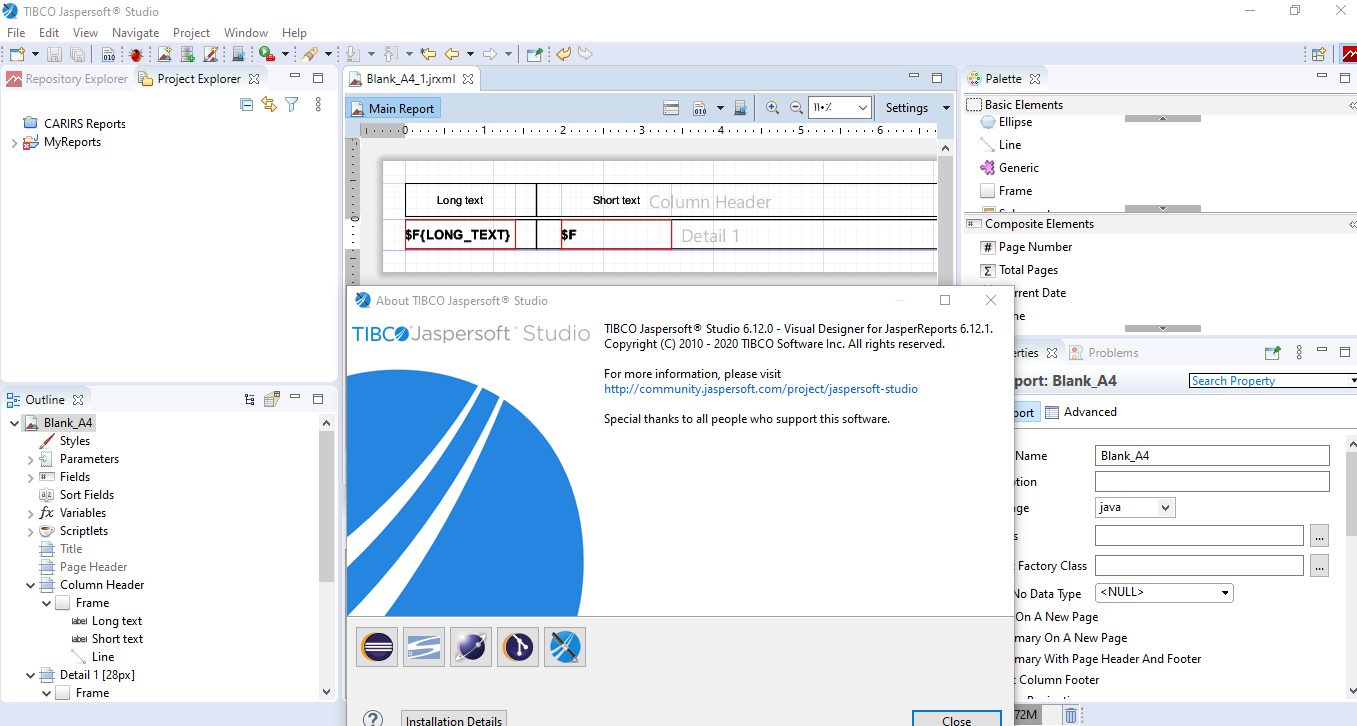 <?xml version="1.0" encoding="UTF-8"?>
<!-- Created with Jaspersoft Studio version 6....
When I called reports from my Oracle APEX application, if the text longer than the text field width , I found the text cute and not stretched vertically down.
When I ran same report from the jasper studio , I found the field stretched vertically without...