If VirtualC64 crashes on your machine, we would appreciate if you help us find the bug.
To collect as much debug information as possible, it is best to reproduce the bug with a manually compiled version in Xcode. The following steps will show you that this is easier than you might think. Please perform the steps below:
Download Xcode from the AppStore. It is Apple's standard development environment and free!

Go to GitHub and download the emulator source code as a .zip file: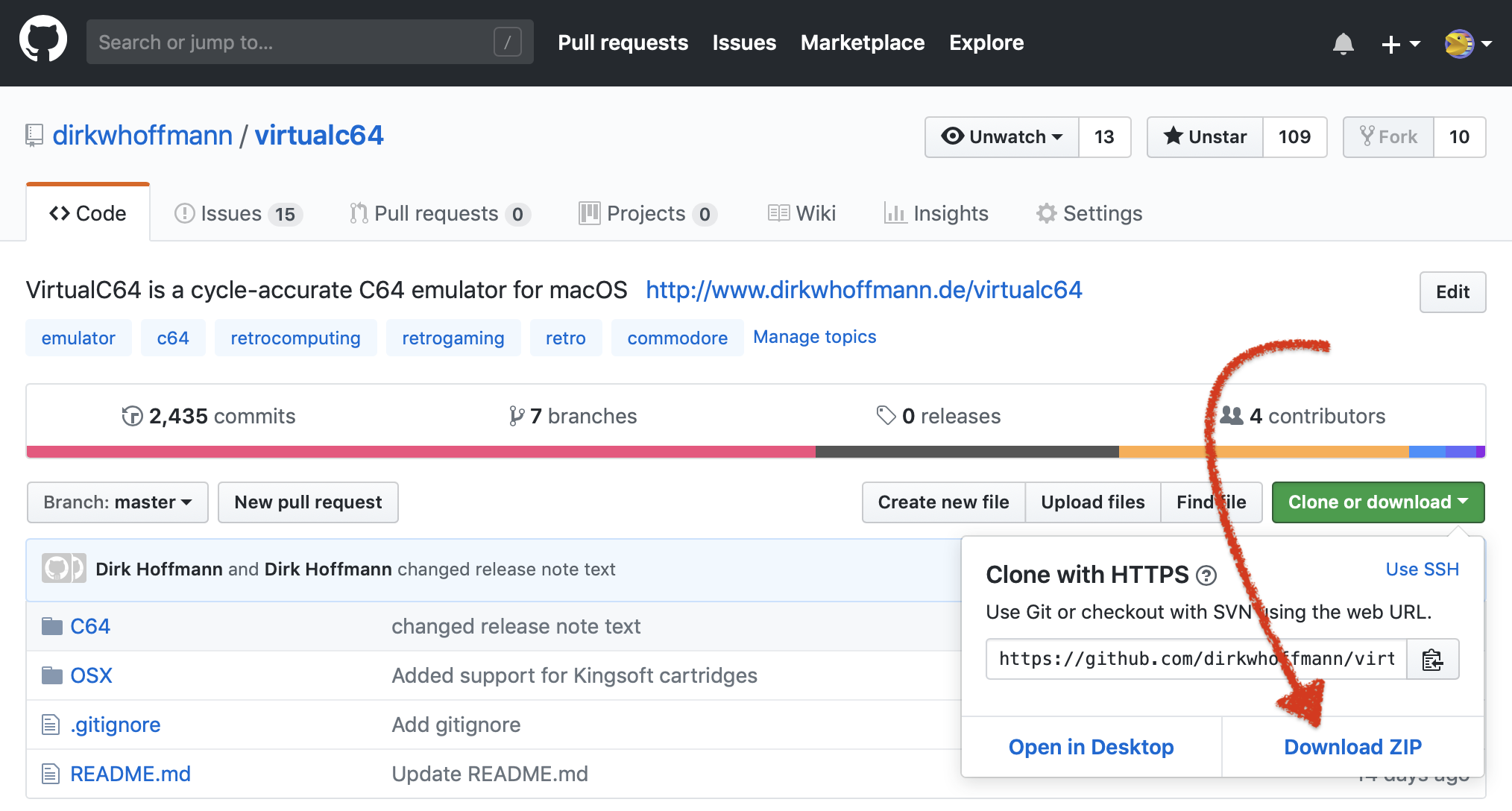 After unpacking the.zip file, go to the OSX directory and double-click the project icon: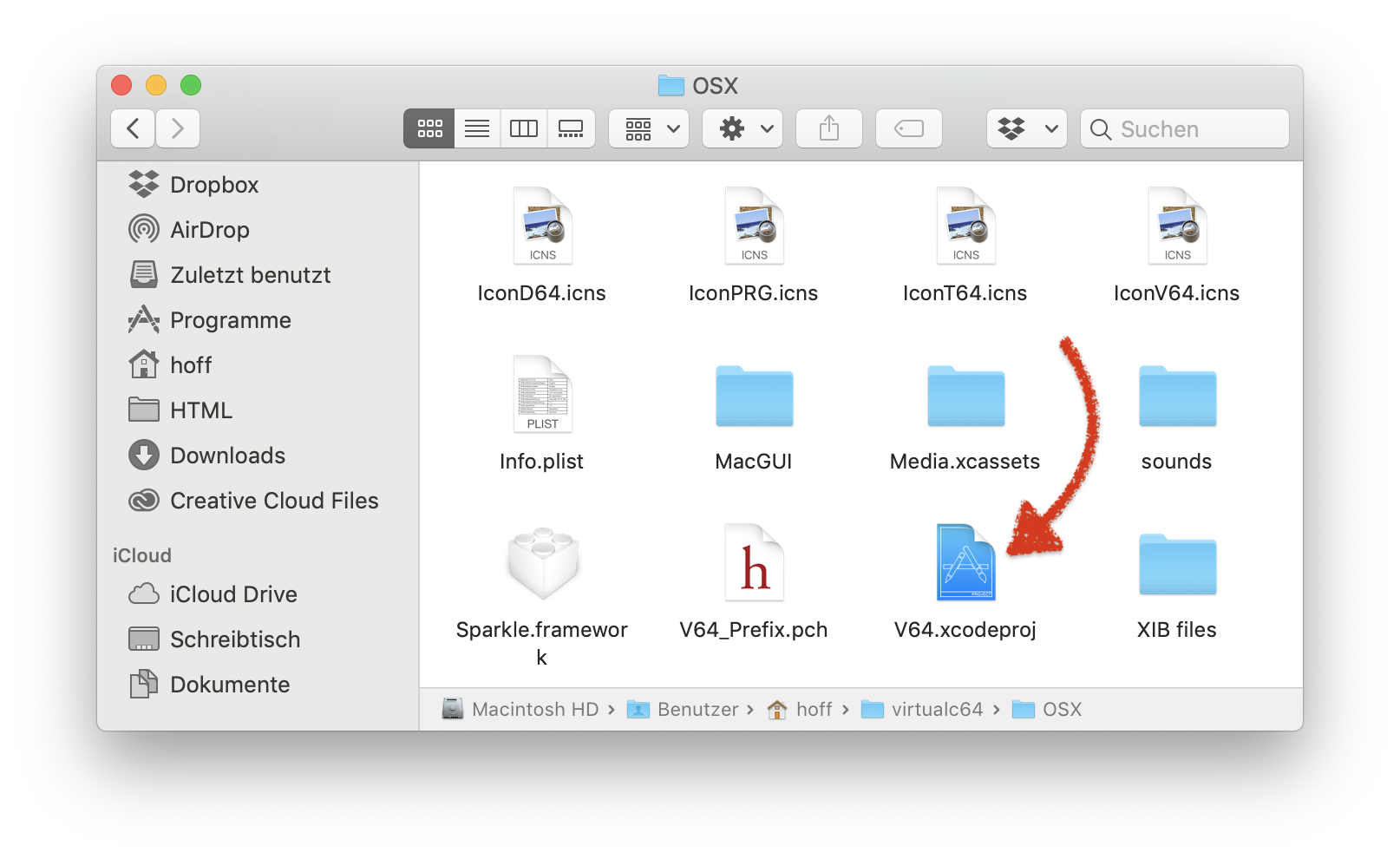 As an optional step, you can check whether the line #define NDEBUG is commented out (having '//' in front of it) in the configure.h file. This ensures that assertion checking is enabled. You also get access to some additional debug options in the emulator (in the menu Edit->Debug).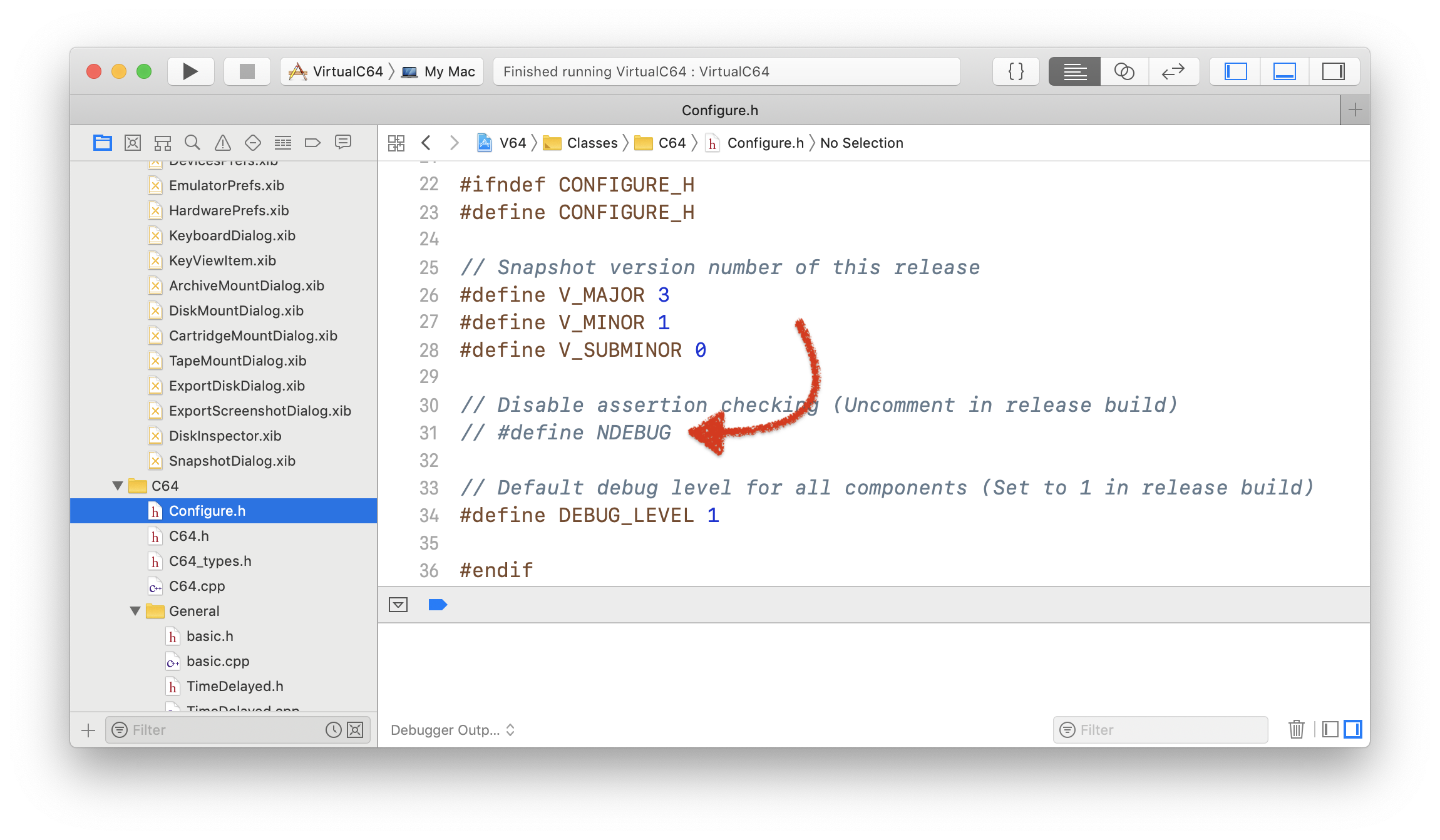 Now click the "Compile and Run" button.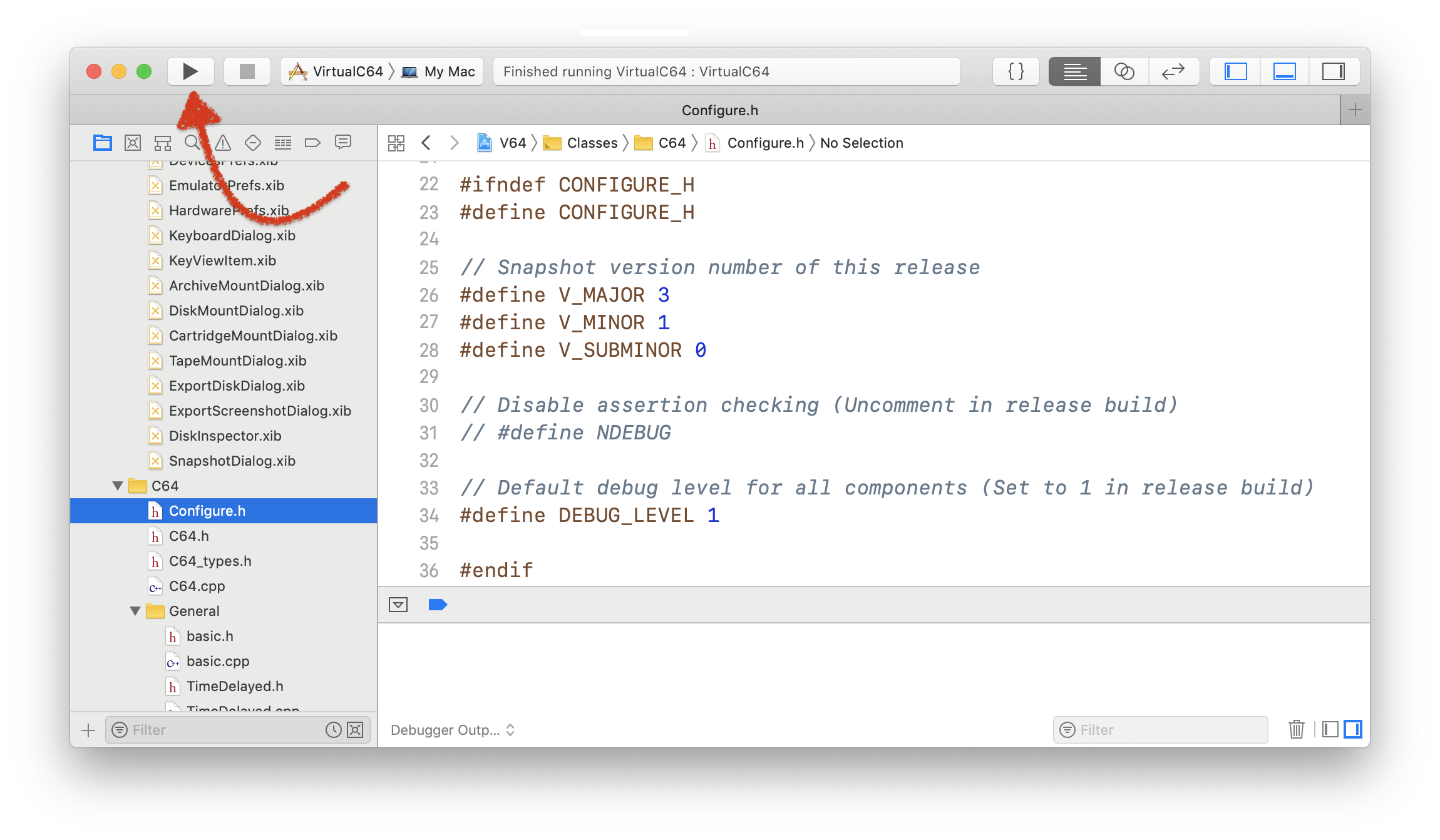 Do what you have to do to reproduce the accident: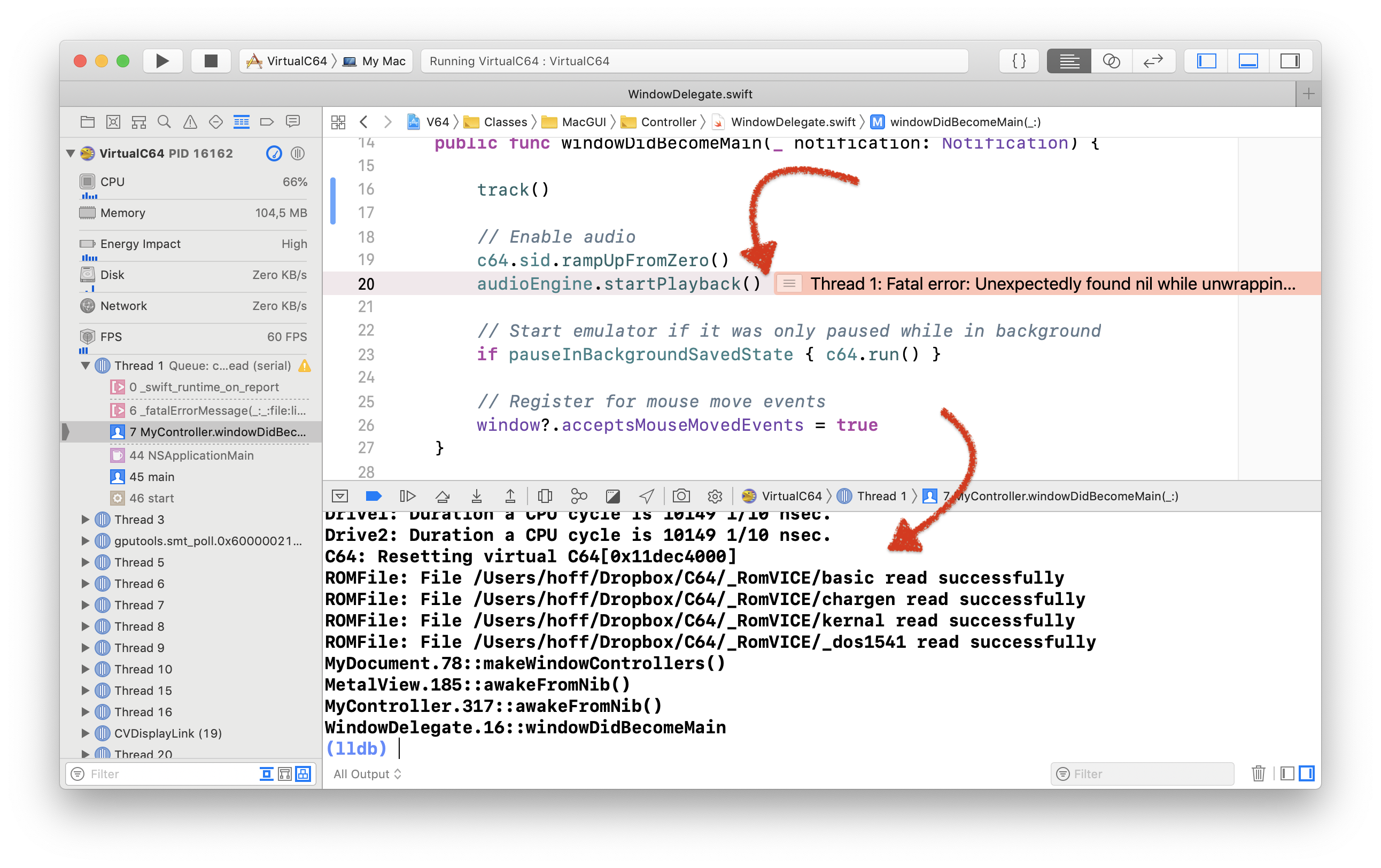 If the reason for the crash is not yet clear, please create a backtrace. This can be done simply by typing "bt" at the debugger prompt: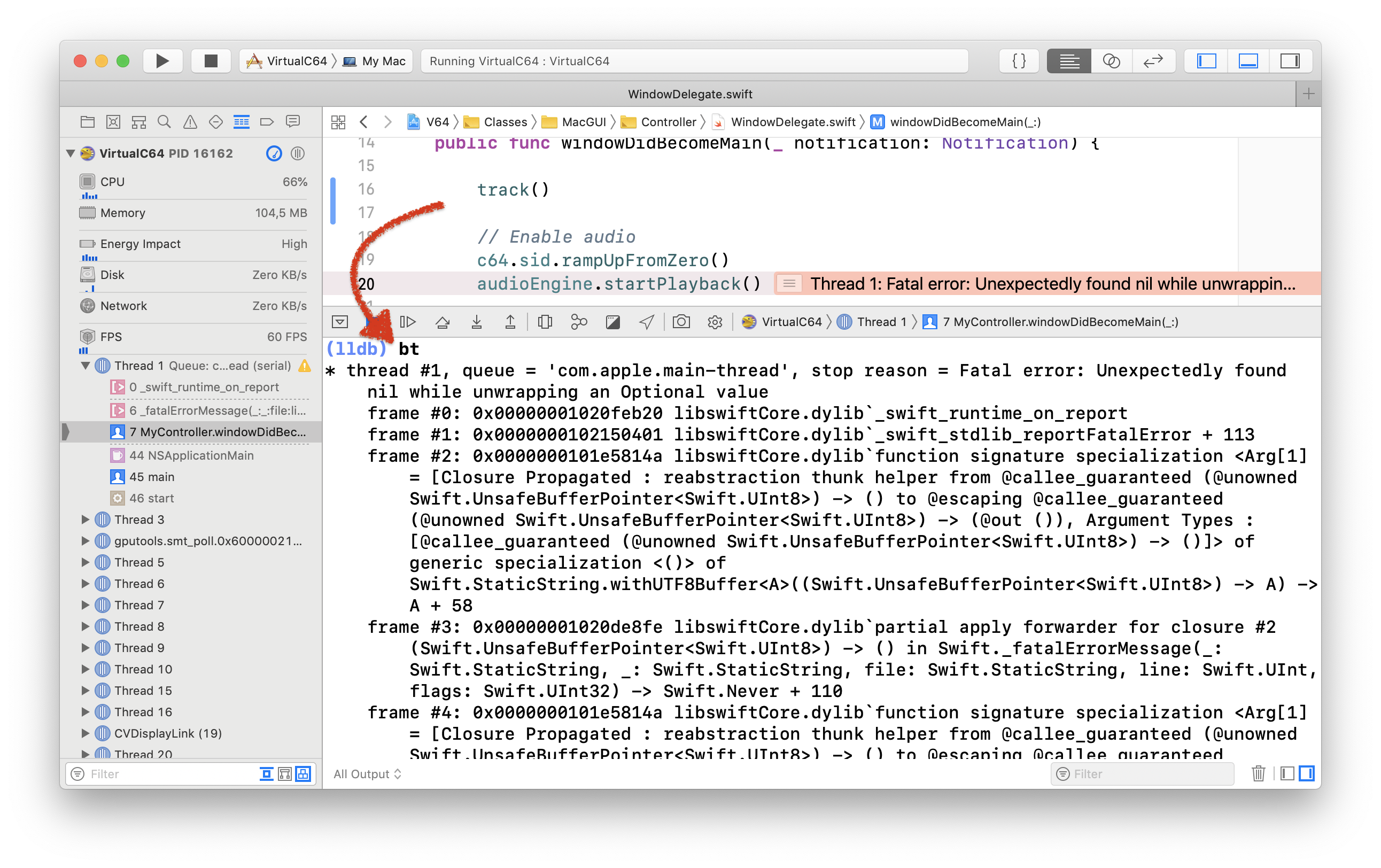 Open a new problem in the GitHub database and publish your information there. With the information provided, we should be able to track down the problem.
Thank you very much for supporting us. You are contributing to further improve the emulator.